Commodore's Ball / Holiday Party (Dec 14 @ Bridgewater Banquet Center)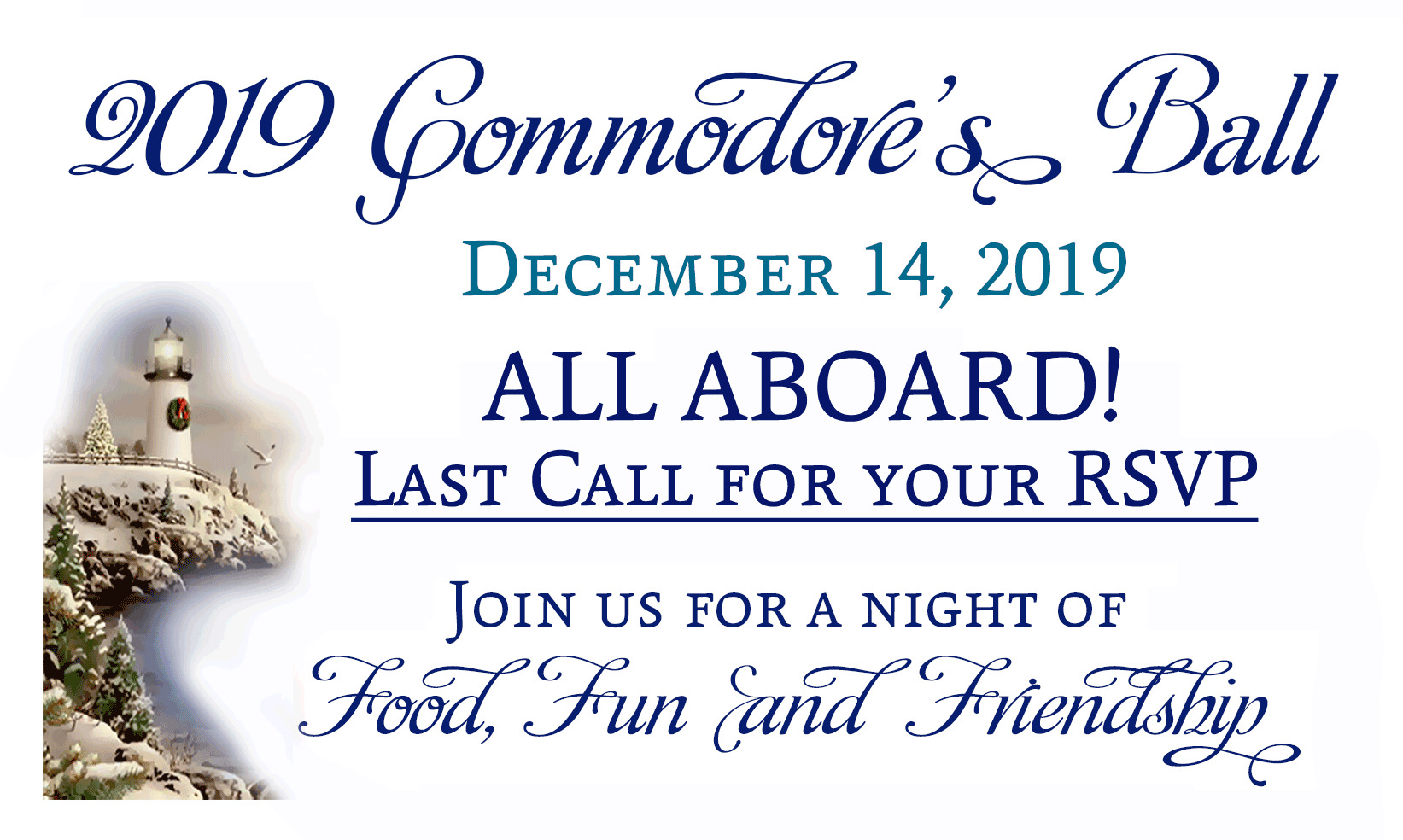 Published 4:20pm on 1 Nov 2019
Our end of year Commodore's Ball will be held at the beautiful Bridgewater Banquet and Conference Center, 10562 Sawmill Pkwy, Powell OH.
Cocktail hour will start at 5pm, Dinner @ 6:15 followed by Awards and Recognition with Dancing starting at 8pm.
Please RSVP by Dec 3rd. You may also pay online here.https://www.alumcreeksailing.com/product/commodore....
If you do not receive an invitation, please contact Joe Kuntz via email at Commodore@alumcreeksailing.com
Last updated 1:12am on 7 April 2020